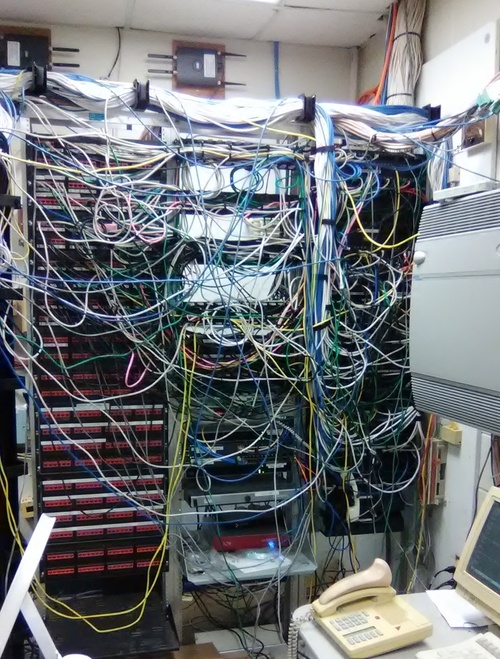 Welcome back to Tech Service Today's IT Disaster of the Week series where we post the ugliest IT environment our technicians ran into this week.
This represents just one of the thousands of customer sites our technicians visit every year as they install and service IT, networking, and telecom equipment & cabling for our clients.
Click here to see last week's IT Disaster photo.
Check back every Friday for TST's latest IT Disaster of the Week photo.
Visit us next Friday when our weekly IT disaster post will include Before and After pictures that illustrate Tech Service Today's talent for turning IT nightmares into dreams come true.
Have a photo of your own IT Disaster that you think is worthy of inclusion in our collection?
Email it to Tim Sauer at tim.sauer@techservicetoday.com
Read More