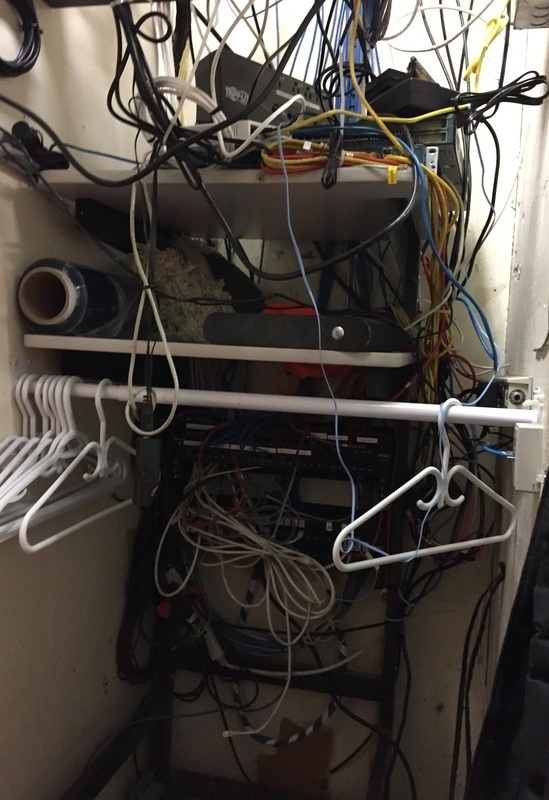 Welcome back to Tech Service Today's IT Disaster of the Week series where we post the ugliest IT environment our technicians run into each week.
This week we want you to vote on what this is. A NETWORK RACK or COAT RACK?
Perhaps our customer saw something similar in Doc Brown's garage in the movie Back To The Future so they built their own hybrid Network/Coat Rack in their office?
However this situation came to be, I think it's safe to say that it qualifies as a true IT Disaster.
Read More