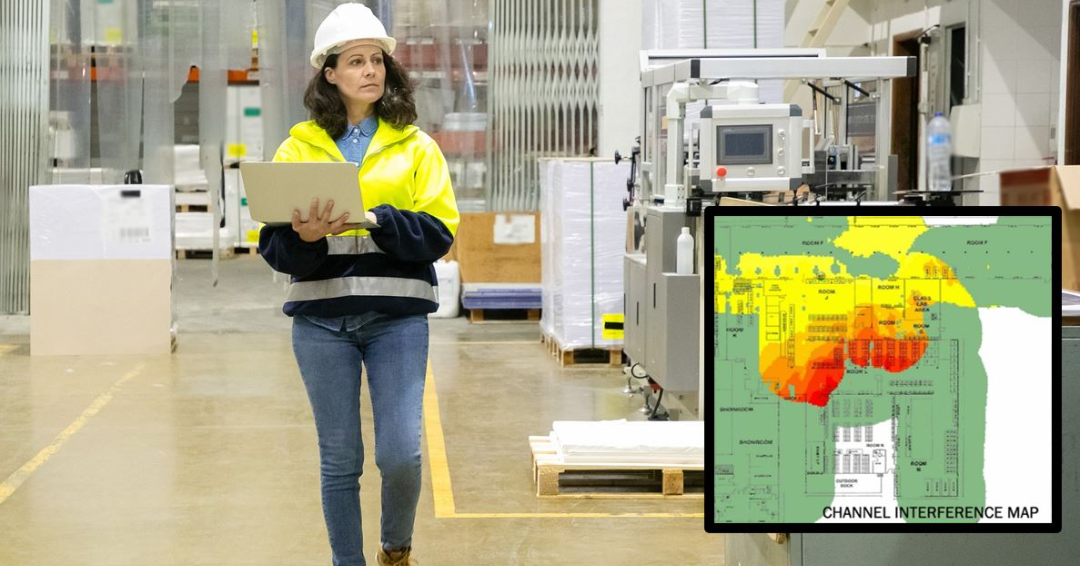 A Wi-Fi Site Survey with heat mapping by Tech Service Today provides you with a clear understanding of the technical information necessary to optimize Wi-Fi performance in your facilities.
When you're responsible for the technology in multiple company locations, it's difficult to constantly monitor the health of the wireless networks in each site. When your remote staff is experiencing issues with connectivity, device interference, dead-zones, or just a bogged down, over-loaded network, a Wi-Fi Site Survey by Tech Service Today identifies issues you can correct that will help your people operate more efficiently.
And if you're considering deploying a new wireless network or equipment in any of your facilities, a Wi-Fi Site Survey calculates the ideal quantity, placement, and configuration of APs (access points), making it possible to design, deploy, and validate Wi-Fi networks for optimal performance, coverage, security, and compliance.
Tech Service Today offers three WI-FI SURVEYS designed to help you plan a new WLAN and/or optimize your existing wireless network(s). Our on-site surveys use heat mapping to identify the ideal locations for access points (AP's), pinpoint problem areas within your wireless infrastructure and facilities, and uncover security vulnerabilities by identifying things like rogue AP's and WLAN boundaries. Upon completion of every survey, you receive a detailed report containing the site's survey data and our recommendations.
Our customers are thrilled with the pricing and quality of our three types of Wi-Fi Site Surveys. If you want to learn why, contact us for a quote.
---
Need help installing or servicing IT & telecom equipment and cabling in your remote offices? We can help!
Ensuring that your equipment, racks and cabling are installed properly and remain operational requires the talents of skilled IT technicians. If you need help installing or cleaning up your network, contact Tech Service Today to have a skilled, seasoned Technician dispatched to your site.
---
At Tech Service Today, We SIMPLIFY IT, SERVICE IT, and SOLVE IT.
Call TST when you need on-site technical services anywhere in North America, even same-day when time is of the essence.
Call (800) 973-2022 (option 1), or Email us at Service@TechServiceToday.com