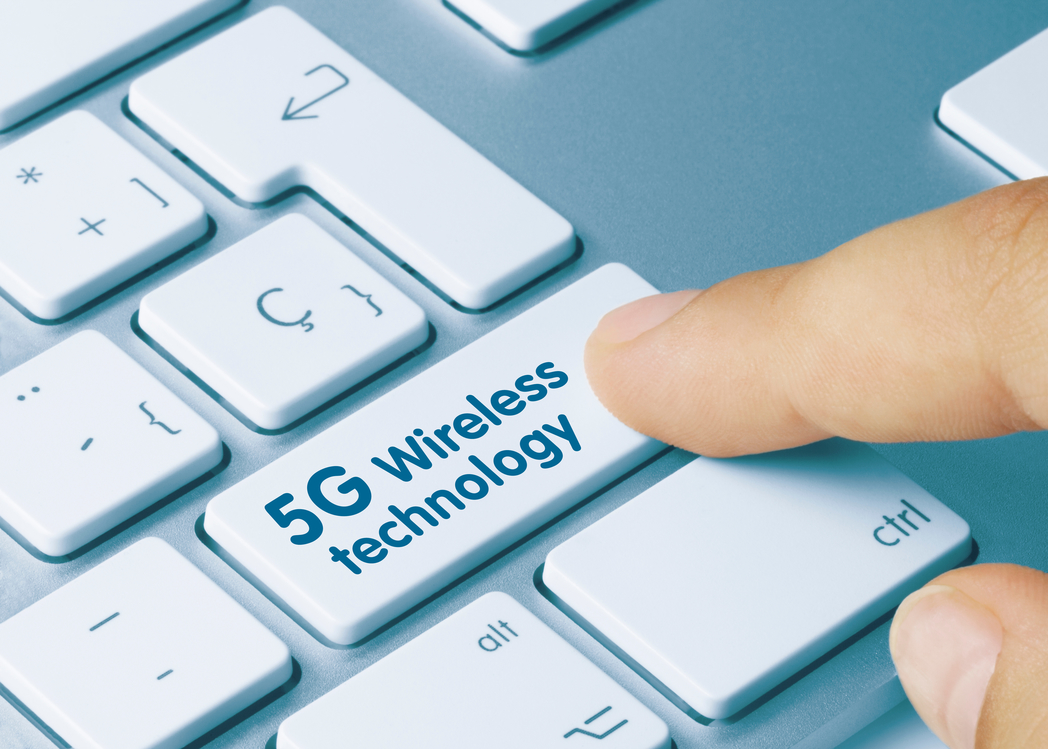 Suggestions for organizations planning to deploy private 5G networks for their business.

While organizations in highly industrial sectors like energy and transportation are leading the charge, many companies in the hospitality, manufacturing, retail, healthcare, agriculture, and finance industries are also giving serious consideration to deploying their own Private 5G networks to take advantage of the improved security, controls, and speed that 5G offers. If yours is among those companies, you should know that it may require substantial planning, an extended phase-in process, additional equipment to minimize interference, and the management of expectations in order to achieve success.
You can't simply cut over to 5G and expect everything to work. There are compatibility issues that must be addressed. Signal interference problems could negatively impact performance. Significant investment may be required for the purchase of new equipment. And it's important that management and customers be made aware of what to expect during the implementation. But once the job is done, 5G will offer speeds up to 50 times faster than 4G.

EVALUATING THE EXISTING ENVIRONMENT
To ease the impact of 5G implementation, the best strategy involves determining how you can maintain operations while adding 5G to your existing infrastructure rather than replacing it. A full transition to 5G would be prohibitively expensive for most organizations. Adding 5G where you can will minimize the need to immediately replace incompatible equipment as well as the investment required to do so.
The area of signal propagation for a wireless access point (WAP) running 5G will be smaller than that of a 4G WAP. This is because the frequency of 5G signals is higher than that of 4G and, the higher the frequency, the shorter the range. This means you can't simply replace your 4G access points with 5G, nor can you co-locate both WAPs in the same location. Doing either would most likely result in spotty 5G coverage.
Before deploying 5G WAPs, you'll need to analyze the physical environment, make note of obstructions, and review the coverage area information for the new devices. This type of survey will help you understand how many WAPs will be needed and where they should be placed.

5G INTERFERENCE ISSUES
In November of 2021, Reuters and numerous other news agencies reported that the FAA had issued warnings regarding the potential for 5G signals to interfere with airplane altimeters. Altimeters are not the only devices that may be affected. There is a potential for the high frequency signals generated by 5G to interfere with existing Wi-Fi and the systems that operate on your network.
Because any interference caused by 5G could negatively impact performance and degrade signals within the existing network, technicians may need to deploy radio frequency filters in areas where 5G is (or will be) in use. High-quality RF filters can eliminate unnecessary signals and preserve the integrity of network bandwidth, thereby minimizing interference and performance issues.

MANAGING EXPECATIONS
Because a successful 5G deployment can almost never be completed overnight and the benefits will take time to manifest themselves, company management should be educated on the implementation process and be kept informed of progress during deployment. If, due to a lack of information, C-suite executives are expecting immediate and dramatic improvements after Day 1 of their investment in 5G, they will likely be disappointed. Set management expectations to ensure the measurement of benefits afforded by 5G are taken only once the implementation project has been completed.
If your organization's customers will be utilizing your new 5G capabilities, they, too, should be kept informed of any work being done that might negatively impact performance. Let them know that any issues they experience will be temporary and that, when the work is completed, everyone will benefit significantly.

SUMMING UP.......
For most companies planning to add private 5G technology to their existing enterprise infrastructure, the deployment will need to be done in increments and may take longer than executives and customers would like. Incorporating 5G will also require a significant amount of planning before deployment begins. Simply replacing existing 4G WAPs with 5G equipment will result in insufficient coverage and leave incompatible devices without service. Introducing 5G technology into areas where traditional wired and Wi-Fi networks are also being used may result in additional cases of unexpected signal interference. In either case, it may be necessary to implement RF filters to minimize signal interference, and those equipment costs could be significant.
Once all these obstacles have been overcome, however, organizations that deploy private 5G networks will enjoy speeds up to 50 times faster than those offered by 4G. And that benefit alone justifies the effort & investment required for 5G.

Need help planning a Wi-Fi network, or installing/servicing IT & telecom equipment and cabling in your remote offices? We can help!
Ensuring that your equipment, racks and cabling are installed properly and remain operational requires the talents of skilled IT technicians. If you need help installing or cleaning up your network, contact Tech Service Today to have a skilled, seasoned Technician dispatched to your site.
---
At Tech Service Today, We SIMPLIFY IT, SERVICE IT, and SOLVE IT.
Call TST when you need on-site technical services anywhere in North America, even same-day when time is of the essence.
Call (800) 973-2022 (option 1), or Email us at Service@TechServiceToday.com