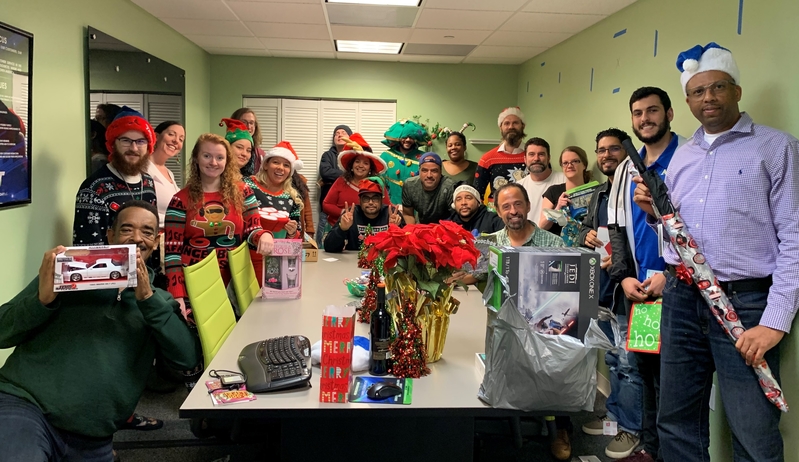 Today's photo caption: When was the last time you did something Heroic?

We are taking a break from Tech Service Today's IT Disaster of the Week series for a few weeks so that we can spread some holiday cheer.
Remember when you were a child and fantasized about having superpowers that allowed you to swoop into a bad situation and save the day? It is unfortunate that so many people discard those visions of grandeur as they grow older. But I am happy to say that the staff at TST still believes in those dreams and in making them come true.
I'm not talking about how we swoop into our customers' sites where network equipment or cabling has failed and restore their systems quickly - thereby saving the day. While we are proud of our ability to do that faster and more reliably than any other service provider in the industry, that's our job.
What I'm talking about is the giving spirit shared among every Tech Service Today (TST) team member - which we collectively refer to as our TST stallions, or "TSTallions" for short. Their generous actions, activities, and donations to those in need throughout the year are nothing short of heroic.
In the last 12 months, our TSTallions' acts of kindness have included:
Walking over 12 miles to raise money for AIDS research;

Donating over 800 food & personal care products that were shipped to Hurricane Dorian victims in the Bahamas as part of a massive relief package;

Collecting over 400 food items and delivering them to the Palm Beach County Food Bank;

Purchasing & delivering over 250 toys to the Palm Beach Children's Hospital for their annual toy drive;

Sponsoring a family in need this month - including a single mother and her three special-needs children - by collecting, wrapping, and delivering kitchen appliances, pots & pans, clothing (for mom and the kids), toys, and even a new tablet computer for each of the children.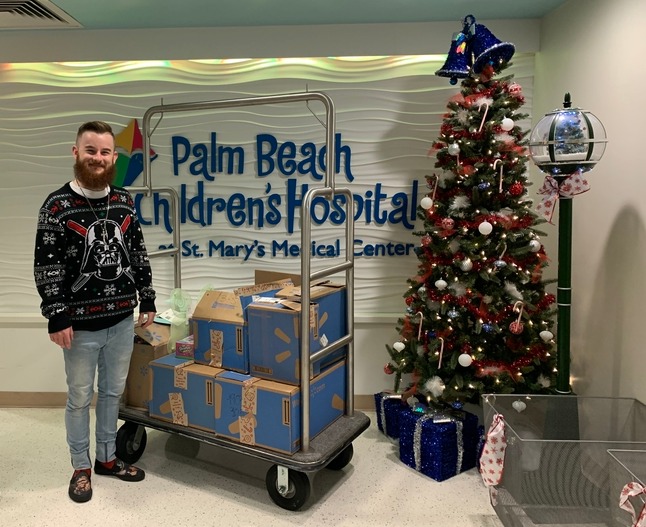 I can't tell you how inspiring it is to work with a team whose generous spirit is not just seen during the holiday season, but is alive and active throughout the year. Some of our TSTallions don't have much themselves; yet that never stops them from giving to others who are less fortunate. In my humble opinion, such people are true superheroes.
So if you are out there listening, Santa, I don't want anything for Christmas this year. Instead, please just bring every TST team member a new cape that's fitting for the super-heroes that they are.
The advice we offer every week with our IT Disaster of the Week blog is also appropriate for this posting, and is part of the culture here at TST: It's never too late to do the right thing, or to do things the right way.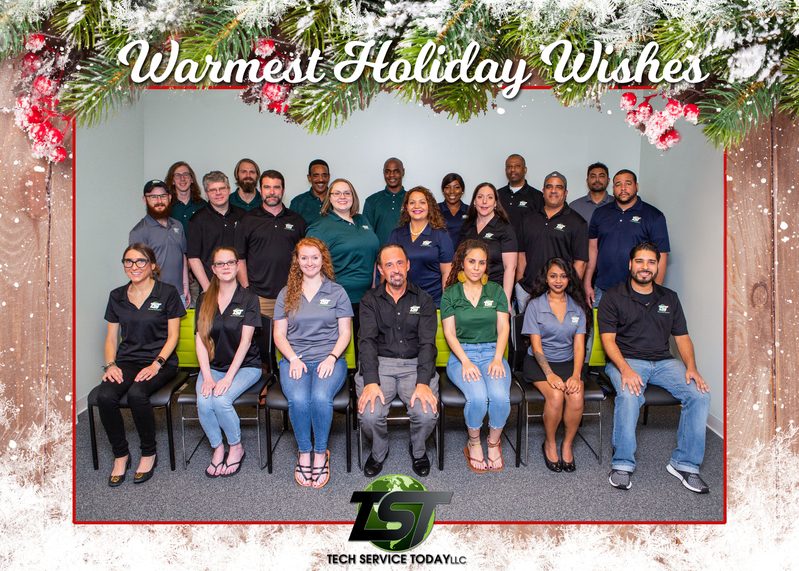 Check back on January 3rd for TST's next IT Disaster of the Week photo
which represents one of the thousands of customer sites our technicians visit every year as they install and service IT, networking, and telecom equipment & cabling for our clients. (You can also enter your email address in the Subscribe box to the right and we'll send you an email every time a new IT Disaster photo gets posted.)
Click here to see last week's IT Disaster photo.
Do you already have an IT disaster that needs to be cleaned up?
It doesn't take a rocket scientist to install a network. But to ensure that your equipment, racks and cabling are installed properly in an organized, efficient fashion, it does require the talents of a skilled IT technician. If you need help installing or cleaning up your network, contact Tech Service Today to have a skilled, seasoned Technician dispatched to your site.
---
At Tech Service Today, We SIMPLIFY IT, SERVICE IT, and SOLVE IT.
Call TST when you need on-site technical services anywhere in North America, even same-day when time is of the essence.
Call (800) 973-2022 (option 1), or Email us at Service@TechServiceToday.com