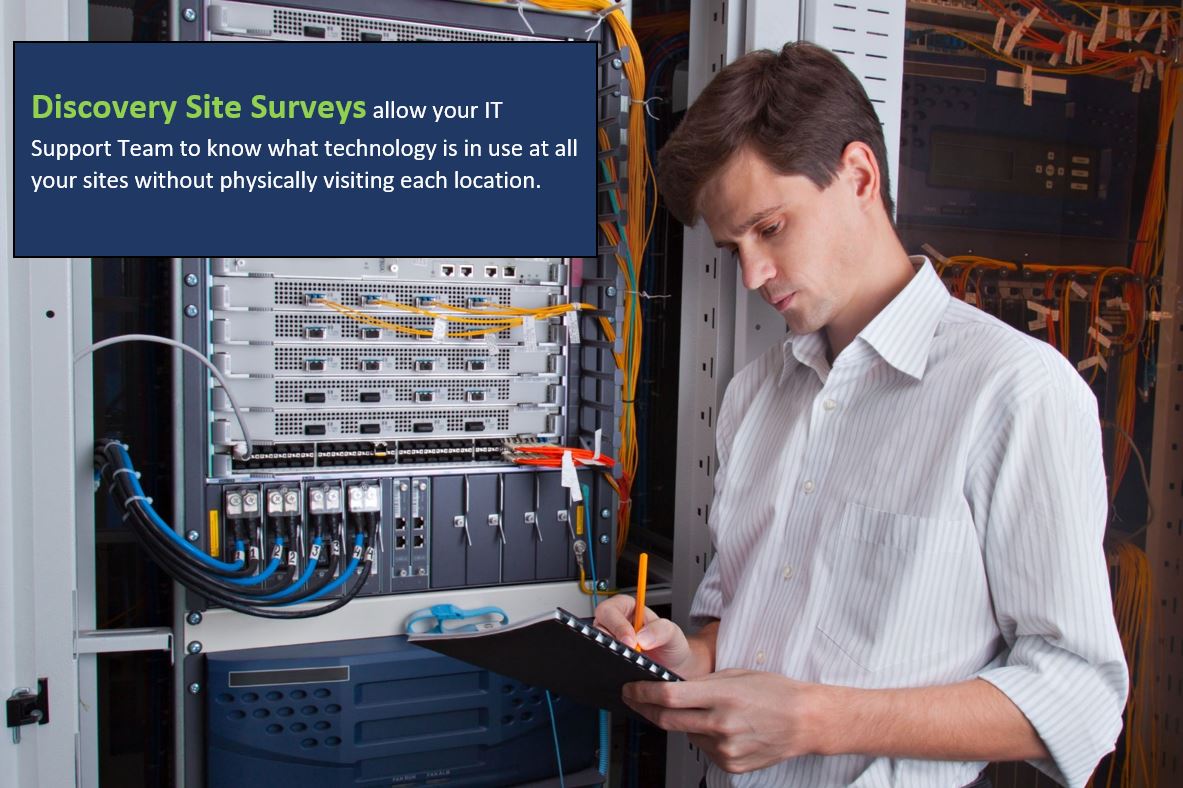 A Discovery Site Survey by Tech Service Today will provide your centralized IT staff with everything they need to know about a site's IT environment.
Companies with multiple sites - especially those frequently involved in mergers and acquisitions - often have (or plan on acquiring) sites that their IT team has never laid eyes on. Tech Service Today supplies skilled IT technicians to be the eyes on site when your IT team can't be. Our technicians can conduct complete IT asset inventories of the physical environments in your remote locations. This not only helps you identify all the equipment that should be on-site, but also rogue devices that shouldn't be in use.
To ensure your team gains a full understanding of your IT environment, our technicians can also provide descriptive overviews of your sites, which include tagging lines, locating lines, identifying equipment placement and more. Our surveys capture that data by completing inventory forms, taking photographs, making drawings, and whatever written documents you desire.
If you need help capturing a snapshot of the technology in use at one of your existing sites, or a potential new site to be acquired, let Tech Service Today be the on-site workforce to gather that information for you. Click here to learn more about all our Site Survey Services, including Discovery Surveys, Planning Surveys with Estimates, and Wireless Site Surveys.
Need help installing or servicing IT & telecom equipment and cabling in your remote offices? We can help!
Ensuring that your equipment, racks and cabling are installed properly and remain operational requires the talents of skilled IT technicians. If you need help installing or cleaning up your network, contact Tech Service Today to have a skilled, seasoned Technician dispatched to your site.
---
At Tech Service Today, We SIMPLIFY IT, SERVICE IT, and SOLVE IT.
Call TST when you need on-site technical services anywhere in North America, even same-day when time is of the essence.
Call (800) 973-2022 (option 1), or Email us at Service@TechServiceToday.com