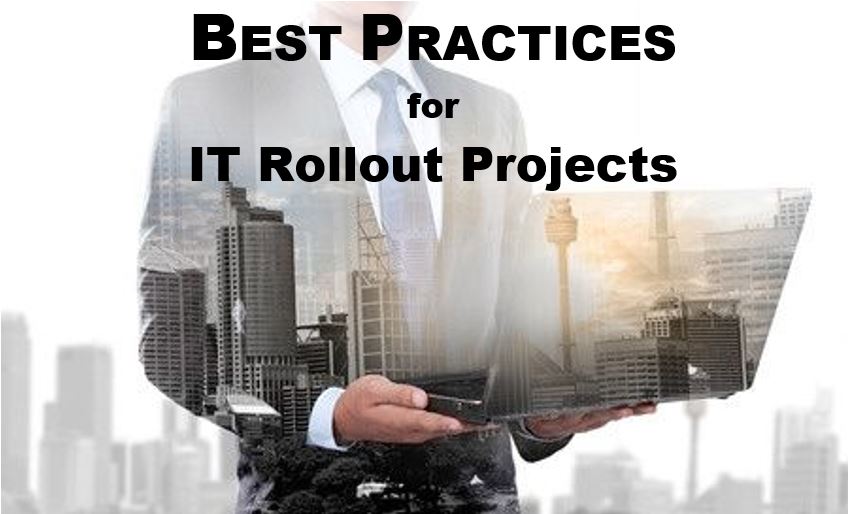 Whether you are a relatively new IT leader or a seasoned veteran, Tech Service Today's Best Practices for IT & Telecom Rollouts guides will help you avoid the pitfalls associated with multi-site technology rollout projects and ensure a successful completion.
Being an IT leader for any company comes with a multitude of challenges and constant interruptions. It's rarely easy to keep every system and network running smoothly, and every end-user happy and secure. And when you're responsible for the technology in multiple locations, those challenges become even more daunting.
When it's time to roll out new technology to every location in your company, how can you plan and manage the logistics of such an extensive rollout project without sacrificing the daily duties that already have you working nights and weekends? The answer is simple: Find the right IT Services partner to help.
Tech Service Today has been helping large, multi-site companies install, service, and replace the IT & telecom equipment and cabling in all their locations for over 12 years. Early on, we learned some lessons about rollout projects the hard way, through trial and error. But by learning from those mistakes and documenting our best practices, we've become experts in large rollout projects - even those with incredibly aggressive schedules (like hundreds of locations over a single weekend).
Now we'd like to share this knowledge with IT professionals everywhere - regardless of whether or not they choose to partner with Tech Service Today on their project. We've created industry-specific IT rollout guides for multiple industries, including Retail, Restaurants, Healthcare, Property Management/Real Estate, Lodging/Hospitality, and Banking/Finance.
Best of all, these guides are completely free to download. We won't even ask for your email address! Just go to the Resources page on our website, scroll down to the bottom, and choose the Best Practices for IT & Telecom Rollouts guide that most closely matches your industry.
If you need help with an IT project, we hope you'll contact us to learn how our experienced project management team can help you smoothly deploy equipment and/or cabling to one location or thousands of them. Just click on the Contact Us button below to schedule a call to discuss your unique needs, and learn how Tech Service Today can give you back your nights & weekends.
---
Need help installing or servicing IT & telecom equipment and cabling in your remote offices? We can help!
Ensuring that your equipment, racks and cabling are installed properly and remain operational requires the talents of skilled IT technicians. If you need help installing or cleaning up your network, contact Tech Service Today to have a skilled, seasoned Technician dispatched to your site.
---
At Tech Service Today, We SIMPLIFY IT, SERVICE IT, and SOLVE IT.
Call TST when you need on-site technical services anywhere in North America, even same-day when time is of the essence.
Call (800) 973-2022 (option 1), or Email us at Service@TechServiceToday.com