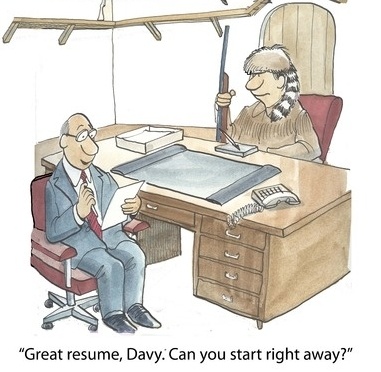 At Tech Service Today we recently sent out an anonymous satisfaction survey to our employees and our results are at an all time high!
Close to 100% of our employees responded that they were VERY SATISFIED with Tech Service Today as a place to work.
We're sharing some of our best practices in a series of blog posts to give you some ideas that might be helpful.
Last week we discussed the importance of creating and instilling a company culture. This week we will discuss the importance of hiring the right fit candidiate for your business environment.
Importance of hiring the right employees and a few best methods
Employee happiness & productivity begins with the hiring process. Are you hiring the right person for the job? Not just the right technical or skills for that job, but attitude and personality that fits with your company culture.
Technical skills are important, but the right attitude is the key to longevity and productivity. You can always find the right skills, but a person's attitude, manner, and professionalism that matches your culture is critical to success from the start. For example, at TST, we are a fast paced environment, quickly expanding and always finding the best methods to take care of our clients who require fast response rates. We welcome staff that thrive in a fast paced environment, are innovative, positive, competitive but friendly, respect & empathize with others, and welcome change. These are key factors to look out for in the interview process.
Be upfront with potential candidates with what you expect. Give clear scenarios of what could occur during a shift. Ask how they would respond in that kind of environment. How they would feel in that kind of environment? Ask them if they prefer A or B and why? See what their response is. Is the person and how they respond a good fit for your company culture?
Next week we will discuss our 3rd best method for attaining high employee morale.
For more information on Tech Service Today and our On-Site IT & Telecom Technician Services